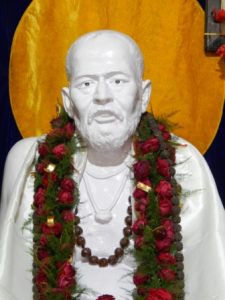 The main sight of view of Bamdev Sangha is to spot the light upon the life of Sri Sri Bamdev Baba and his sociophilanthropic activity. So every followers and disciples of Bamdev Sangha are trying to strive their goal with this ideology.
The social activity that was taken place by Bamdev Sangha was to establish a charitable allopath & homoepath dispensary in the year of 2000. This dispensaries are being run by very efficient doctors. Even these dispencesaries are provided with free medicines also. Sometimes Bamdev Sangha too tries their level best standing beside those people who are distressed or poor but still are simply brilliant student.
The ashram not only spreads their precious helping hands towards the needy but also celebrates two festivals every year. In Shiva Chaturdashi ashram celebrates the birthday of Sri Sri Bamdev Baba. On that occasion, special offerings are placed whole heartedly to the deity. Beside this on the same day there is a vast lunch arrangement for the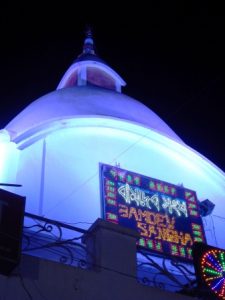 poor villagers. Thus on this occasion our Sangha not only strives its goal of helping the needy but also is blessed by thousands of poor villagers with their chorcies blessings. After one month of the glorious celebration it comes new moon day, in the month Chaitra. On that day we celebrate the glorious birth occation of the founder of Bamdev Sangha who was the disciple's disciple of Bamdev Baba, Maharshi Sri Sushil Kumar Bandyopadhyay. Not only the grand lunch arrangement but also the distribution of new clothes to the poor villagers makes the delightful occasion a complete one.
As celebration is a flash of light but duty is the light of sun, so we stood beside the flood driven villagers and helped them in different spheres. These are the small example of our various activities. To make the coming forth activity a complete one , we the Bamdev Sangha authority looking forward for a supportive handshake from all those people believing this ideologies.