Welcome To Our Website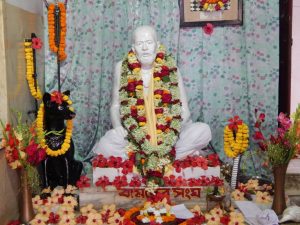 Bamdev Sangha invites sponsors individuals or groups to support poor children who are attending their Education Centre, implement projectProtect girl children from risk through empowerment and Justice for girl child to build up equality. To set up a shelter home for vulnerable adolescent girls and women.
DONATIONS ARE EXEMPTED FROM INCOME TAX UNDER SECTION 80G OF THE INDIAN For Donation The main sight of view of Bamdev Sangha is to spot the light upon the life of Sri Sri Bamdev Baba and his sociophilanthropic activity. So every followers and disciples of Bamdev Sangha are trying to strive their goal with this ideology.
We the Bamdev Sangha authority looking forward for a supportive handshake from all those people believing this ideologies
"charity begins at home but should not end there"
The social activity that was taken place by Bamdev Sangha was to establish a charitable allopath & homoepath dispensary in the year of 2000. This dispensaries are being run by very efficient doctors. Even these dispencesaries are provided with free medicines also. Sometimes Bamdev Sangha too tries their level best standing beside those people who are distressed or poor but still are simply brilliant student.